Thank you for your interest in OCO Labs.
We are currently back in production as of September 2020, We are going to have extractors and spare parts ready for early December 2020.
Sorry for the inconvenience. If you need help with questions or spare parts now, please contact info@ocolabs.com
The OCO Labs Advantage
The SuperC™ supercritical CO2 extraction system offers a single expandable solution for small batch producers, inline batch testers, and even home extraction enthusiasts. The OCO Labs team has over 30 years of experience working with CO2 and other compressed gases, and we are the Oregon based manufacturer of the world's most accessible CO2 extractor, the SuperC™. Our tabletop CO2 extraction systems are now in homes and labs across ten countries.
Since our team is committed to providing an accessible, modular solution for anyone looking to learn the process of Supercritical Fluid Extraction, or add batch testing to their existing workflow, please let us know how we can help.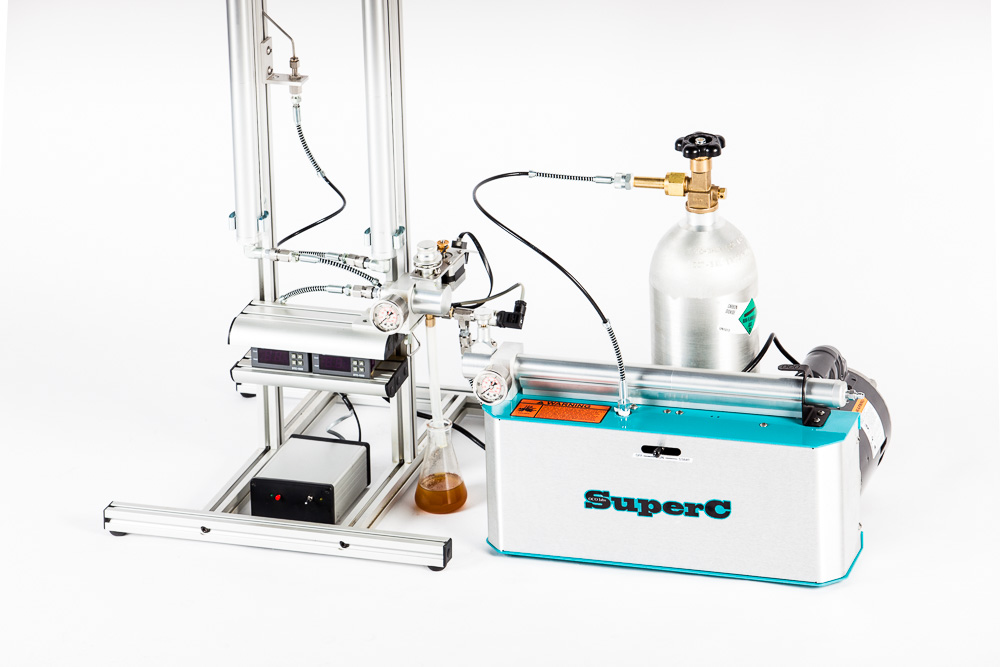 Testimonials
---
"I absolutely love the machine and I am currently thinking of purchasing another."
"Thank you for your quick service. I love this little machine. It's an art piece. I got in days … and had it running within an hour."
"This is exactly the kind of extractor I have been looking for. I love this product design and what y'all are bringing to the table (literally)!"
"I am absolutely thrilled with the output that I received from my SuperC … excited to run two at once here once I order a second."
"I think your product is very cutting-edge. Out of all of the people I've spoken to, … you were the most knowledgeable and helpful."
"After playing with your machine for a week or so, I have to tell you we love it."
"I just received my SuperC a few days ago, and I'm loving the little beast."
"Thank you for making such a great product! I love it and appreciate the quality workmanship."